This is how I find Cynewulf every morning after I get dressed!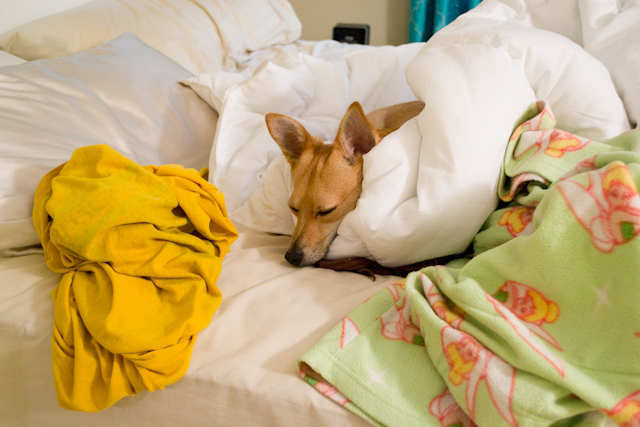 He knows he's not allowed on the bed at night when we're asleep, but when morning comes and we wake up all bets are off. As soon as we get out of bed he leaps right in! And yes, those are my Tinkerbell pajama pants. It's the new trend for fall.
So tomorrow is Hallowsgiving for us! It's a little "mini Thanksgiving" tradition that we like to do on Halloween weekend. I spent most of today getting ready for having my family over tomorrow for the meal. But of course I had to start out with a hearty breakfast!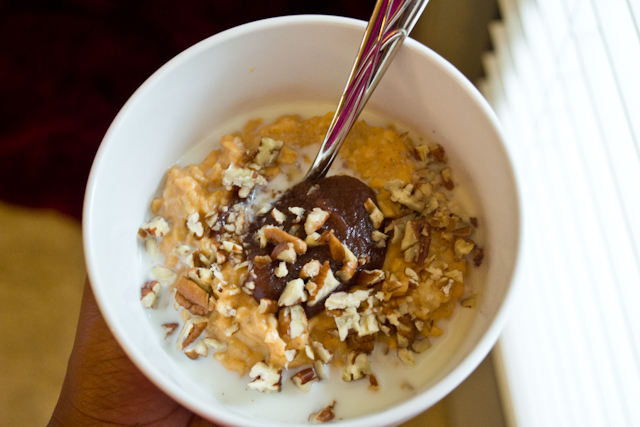 I know–I'm so boring! I eat oatmeal EVERY SINGLE DAY and I never get tired of it. I do at least change up the toppings every day! Today I cooked the oats with unsweetened vanilla soymilk and pumpkin puree, then topped them with cranberry apple butter, chopped pecans, and a little coffee creamer. I was also very excited to try out a new coffee with breakfast!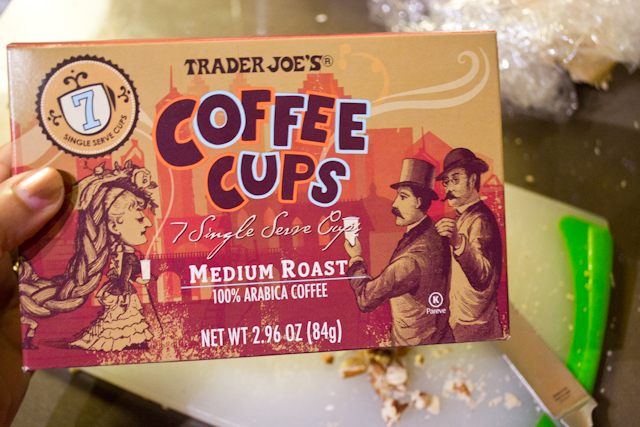 Trader Joe's FINALLY came out with K-Cups!!!! It's about time! They have a huge variety of delicious coffees and I'm always so annoyed that I can't drink them because we only have a Keurig machine. This is the first one that they've come out with, but I'm sure that once it's a big hit they'll come out with other varieties. I was impressed with this coffee and I'll definitely be repurchasing because of the fantastic price!
After my coffee and breakfast I headed out for some grocery adventures. I started at Trader Joe's for most of my basics and then went to Whole Foods for some produce.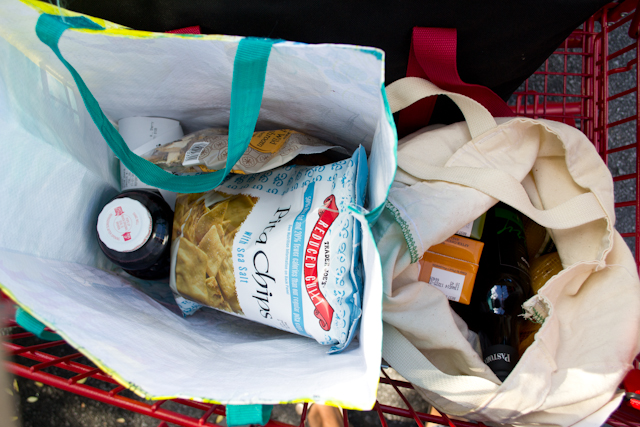 I ended up grazing on random things for lunch and picked up a delicious juice while I was at Whole Foods. Arden's Garden is a local juice company that's been around forever and their juice is awesome. This juice had carrots, apples, beets, ginger, and a bunch of green veggies in it. It hit the spot!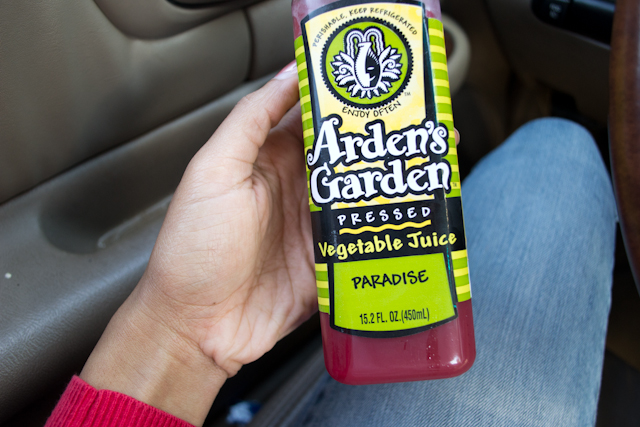 After my grocery adventures I went back home to take Cynewulf out and then we went together to pick Jason up from work. I take him with me pretty much every day because he LOVES riding in the car and I'm pretty sure it's the highlight of his day.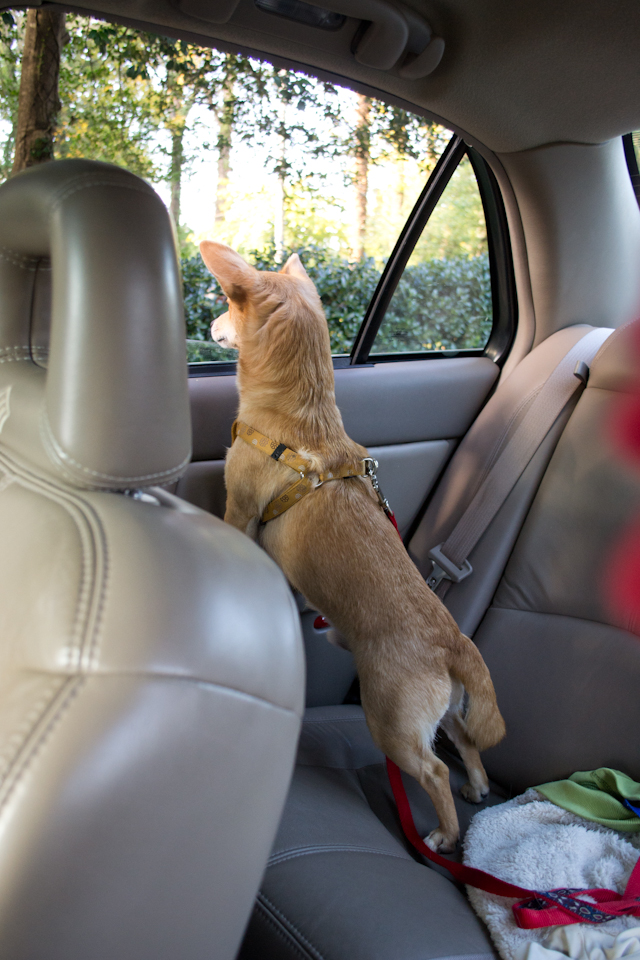 Jason went with me to do one last grocery trip (I had the hardest time finding a turkey that wasn't frozen!), and then we went and picked up subs for dinner! Dave's Cosmic Subs makes my FAVORITE veggie burger ever, which they serve on a sub roll with a spicy mayo and cheese. It made a delicious dinner.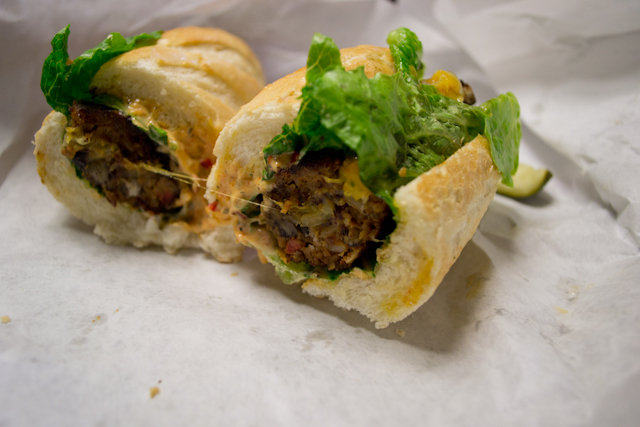 I have a lot more prep to do for Hallowsgiving tomorrow! I'm so excited! Made up holidays are the best.
-Lauren