I can't believe how different things are after adopting a dog. I never had a dog or cat growing up and never really understood the bond that my classmates and friends had with their family pets. I remember people being absent from school after the death of a pet and just wondering what it was like to feel that strongly for furry family members. But now I completely understand! I die every time I see this little face.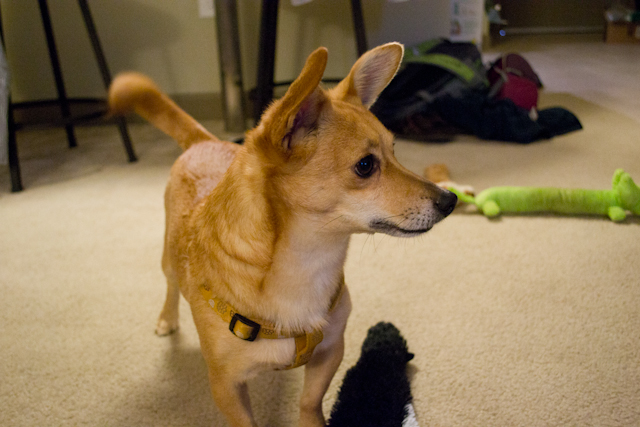 For those of you wondering, things have gotten a LOT better with Cynewulf's separation anxiety. For the first month we had him, we couldn't leave the house without him peeing by the door, scratching up the house, and yelping bloody murder. He hurt himself trying to escape his crate and we never felt comfortable going out without him. It wasn't training or some magic technique that got rid of the separation anxiety (we tried EVERY training technique to no avail), it was just time. His last family returned him to the shelter after 3 months, so I think it just took him a while to feel secure and know that he wasn't being abandoned every time we walked out the door. Four months after adopting him, he truly feels like a member of the family.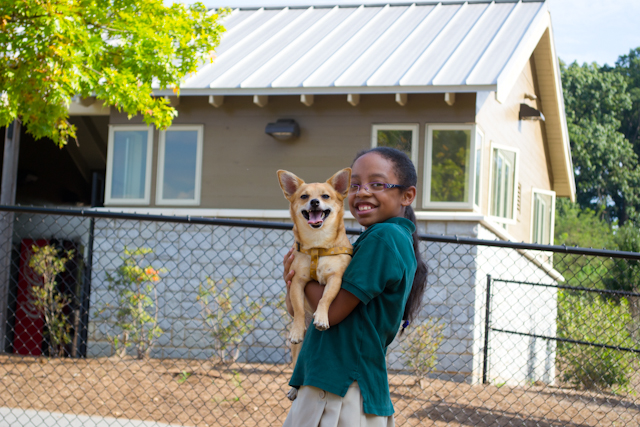 He LOVES my family and I love seeing them interact. He loves to come pick up Ashley with me and stick his head out the window waiting for her to come out of school. When she gets in the car his tail goes crazy and he proceeds to lick her for like 10 minutes. Once he calms down, he spends the rest of the car ride snuggling in her lap. He also adores my dad and will whine and sit by the door waiting for him if we happen to be at my parent's house when my dad's still at work. I think we're all surprised at how much we love this little guy, and how much love he gives us in return. My in-laws are coming in a couple weeks and I know they're going to fall in love, too.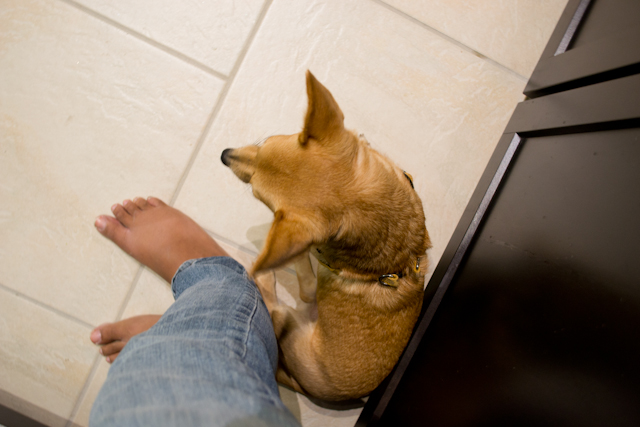 Since he's been so great lately (really really good behavior and lots of patience!), I decided to do some extra things to treat him today. We go to the dog park in our complex every morning after dropping Jason off, but today I decided to give him an extra trip in the afternoon. And not just our boring old park, but Ashley and I took him to Piedmont (aka dog park Disneyland). He had a blast running around and digging holes.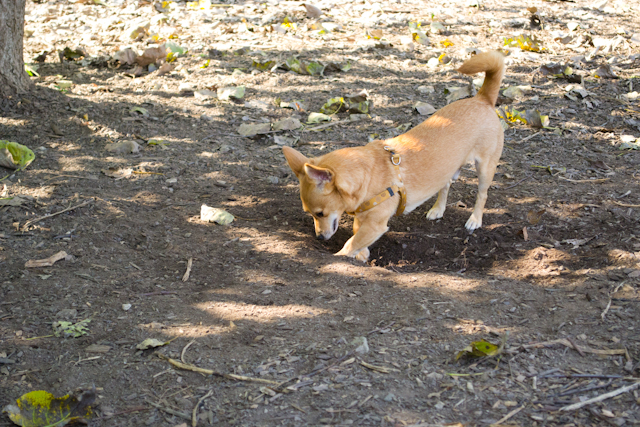 When we got home, Ashley and I worked together to make him some homemade doggy treats! Chewy peanut butter balls to be exact.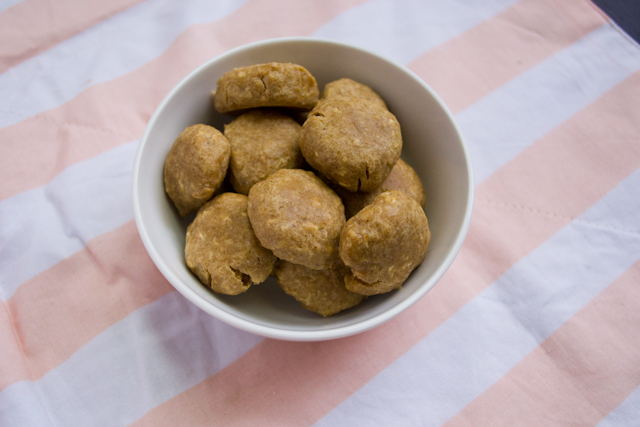 The recipe is very simple (and I feel weird putting a dog recipe in Easy Recipe so I'll just list it for you): 1/2 c. oats, 1/4 c. white whole wheat flour, 1/4 c. peanut butter, 1 egg, 1 T. banana, and a sprinkle of cinnamon. Blend together (I used my food processor) until smooth, roll into small balls, and bake at 350 for about 7 minutes. They come out soft and perfect for doggies! Cynewulf took a second to sniff the first treat we gave him, then a little lick…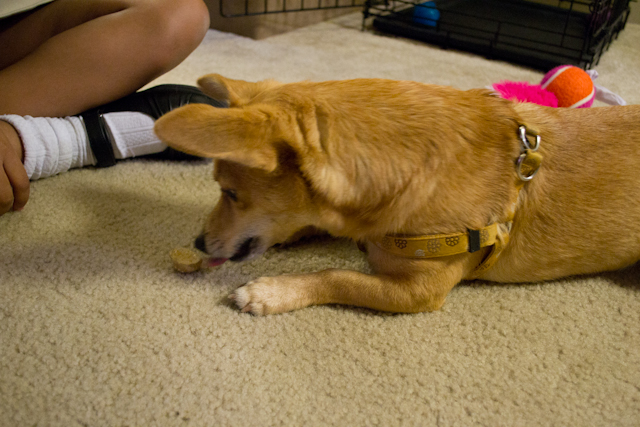 And then it disappeared! He LOVED these treats. Way more than I thought he would. He convinced us to give him probably 6 or 7. He even tried to get more off the table after we put them away (the sign of something being truly irresistible to him).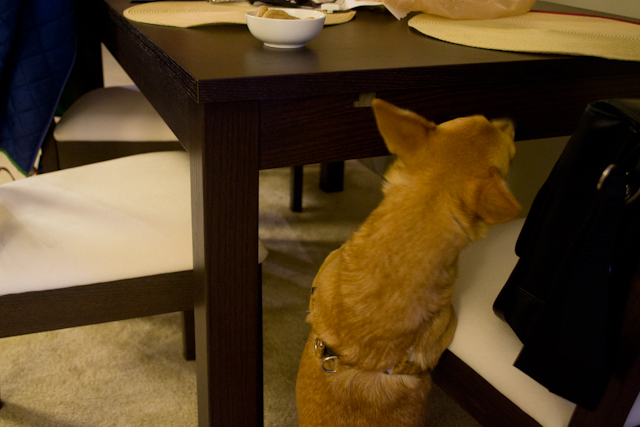 Making dog treats was way easier than I expected, and I think I'll try more! Let me know if you try them for your pup! But beware of table swiping. I'm still keeping an eye on this guy (who did manage to steal one off the table when I turned my back). He loves food just as much as his mamma!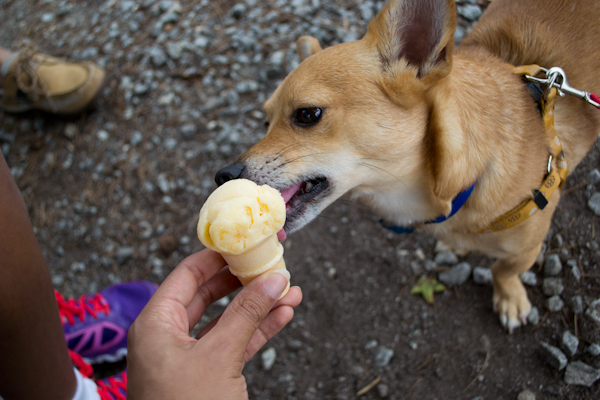 Give your dog an extra kiss today! Just because.

-Lauren