Breakfast this morning was a giant bowl of fruit (leftover grilled pineapple, halved strawberries, and a chopped peach) with a sprinkle of raw oats and almonds.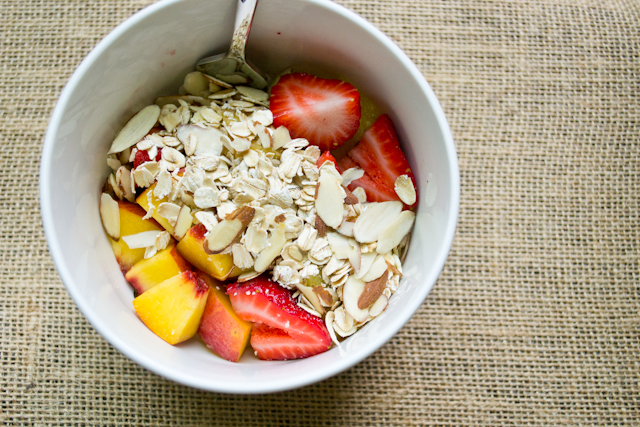 I feel more refreshed when I don't start the day off with dairy, so for now my raw bowls are yogurt-less!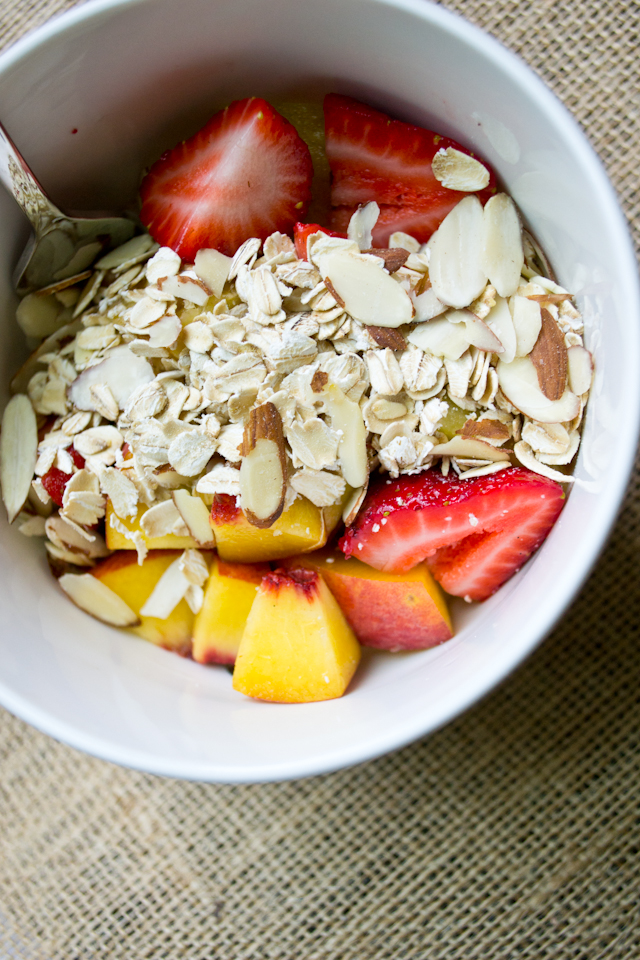 Lunch was a massive salad from the salad bar at Jason's Deli. My mom had told me how awesome it is so today we went together. They do a fantastic job having a wide variety of fresh toppings. It's almost like the Whole Foods salad bar! I filled my bowl with everything under the sun.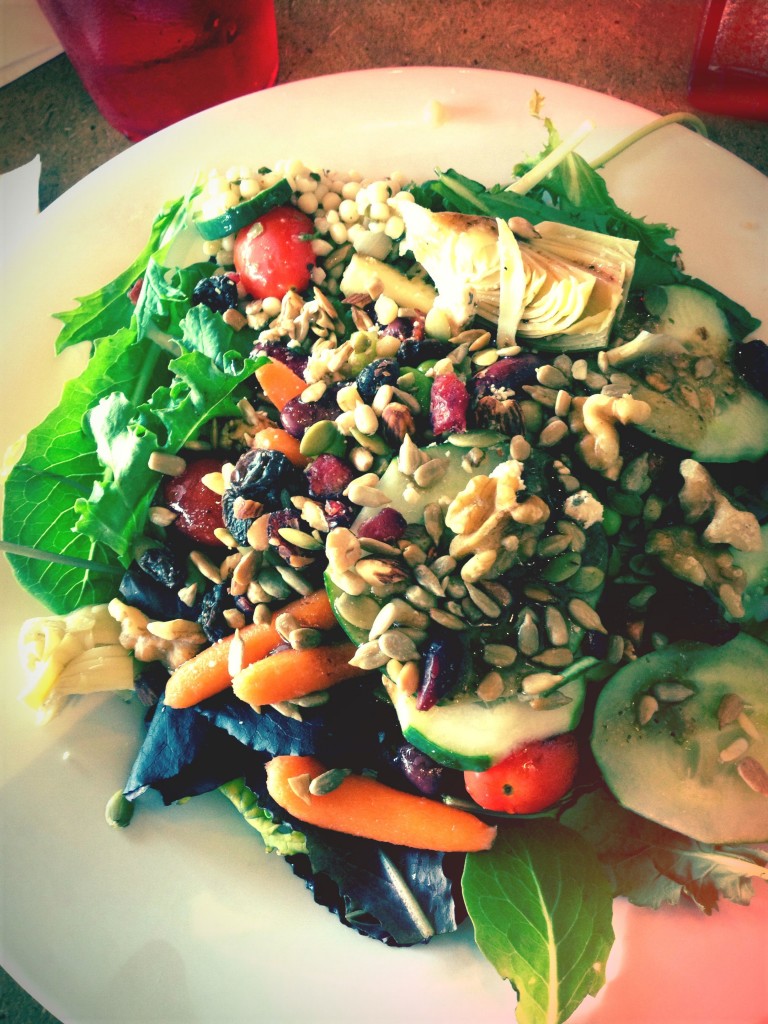 I was in a baking mood this afternoon! Jason is trying to work on his carb consumption, so I thought it would be a fun adventure to try making a grain-free muffin. I picked these paleo blueberry muffins, which was my first time ever trying almond flour. They turned out NOTHING like the picture, but they were actually really tasty! And very filling. I'm excited to experiment more with almond flour.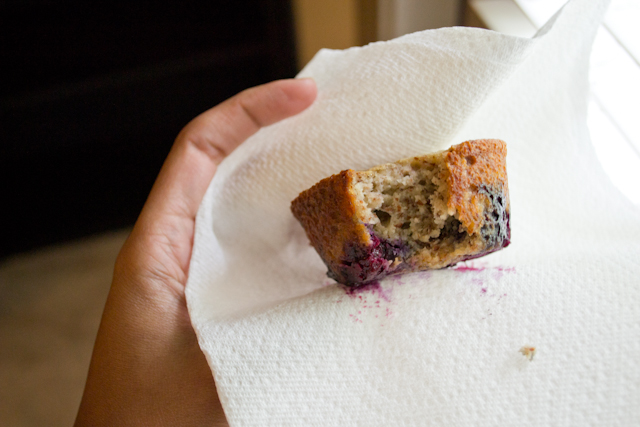 After my snack I headed out to get Cynewulf from doggie daycare. Obviously I'm at home during the day so we don't send him often, but he loves to go and play with the other dogs. Today we sent him so that he could get a bath. I love those little bandanas places give the dogs when they get groomed! So darn cute. And he always comes home so exhausted that he can't even keep his eyes open.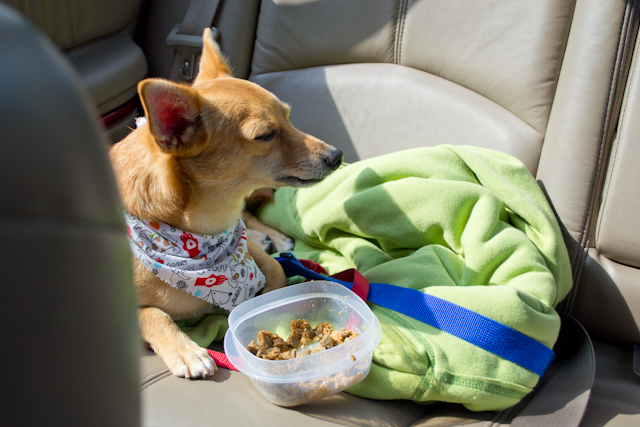 He's still passed out as we speak.

Dinner was portabello mushrooms stuffed with spinach, tomatoes, bell pepper, breadcrumbs and brie cheese sprinkled with a little goat cheese. Salad and a piece of baguette on the side.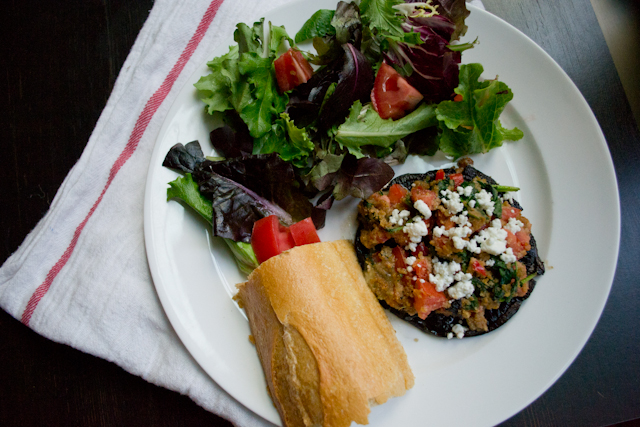 The stuffed mushroom was SO GOOD! I kind of made up the recipe so I wasn't sure how it would be, but it turned out to be awesome. Must have been all the cheese.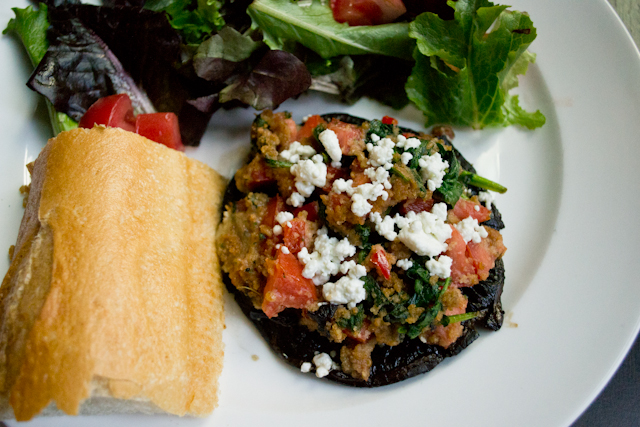 Dessert is to be determined! I'm thinking maybe a scoop of gelato…mmm…
-Lauren