After trying literally every grocery shopping app available with my iPhone, I have found the ultimate tool for meal planning and grocery shopping.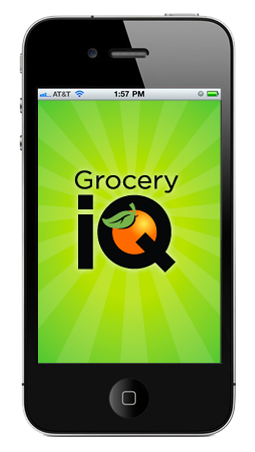 Let me preface this by saying that no one asked me to write this post! This business has no idea I even exist. But I find this app so amazing that it seems wrong not to share it with you all.
Here are the things I was looking for that I couldn't find in any other app:
-access to the app from my computer and iPhone
-instant syncing to all versions of the app
-ability to share with another user (like a husband) who can also add items to any grocery list and who can see any list themselves
-database of foods that remembers items I buy frequently
-ability to sort lists by the aisle where they are in the store
-visual appeal, since I'll be staring at it a lot
-items automatically disappear off the list when you check them off
Grocery IQ has all that and WAY MORE!
My main problem with most other apps was that I couldn't add things to my list through my computer. Since I do my meal planning on the computer (using online recipes and things), it got very annoying to have to juggle my phone and computer every time I did meal planning. With this app, I just log into my account online and make my lists in a snap.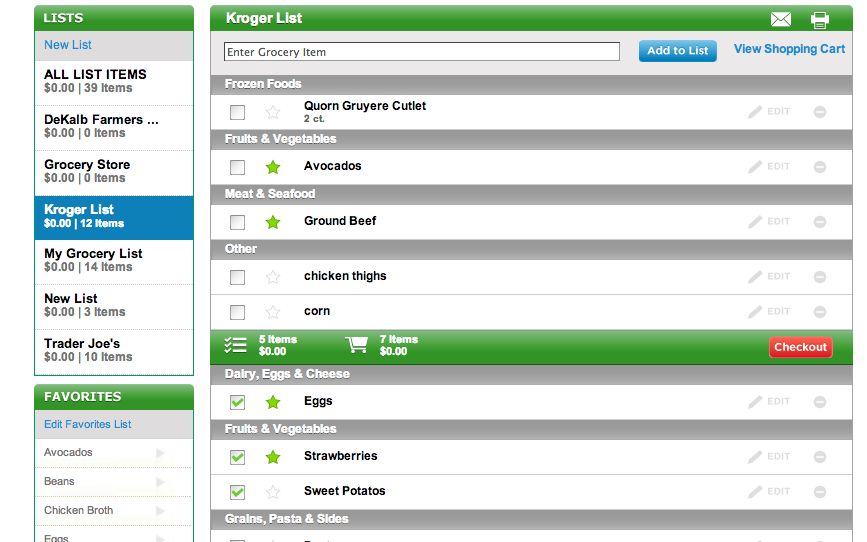 The fact that Jason can add things to the list and see it on his iPhone makes it even better. So if he wants me to pick something up from the store, he just logs in and adds it to the list and it automatically appears on my phone. Magical! Previously he was always texting and emailing me things he needed from the store, and that led to a lot of confusion and annoyance and "Hey, you didn't get milk?! I emailed it to you earlier…". This way is so much better!
It also has a ton of other features that I wasn't even looking for–just icing on the cake. Things like
-a pricing feature that allows you to enter the cost of items so that you can know what your grocery bill will cost before you even leave for the store
-a barcode scanner to add items to your list
-coupons and loyalty card login inside the app
-a huge database of foods already inside the app  (the autofill works great, most times I just type in the first few letters of what I want and it finds the product  for me instantly)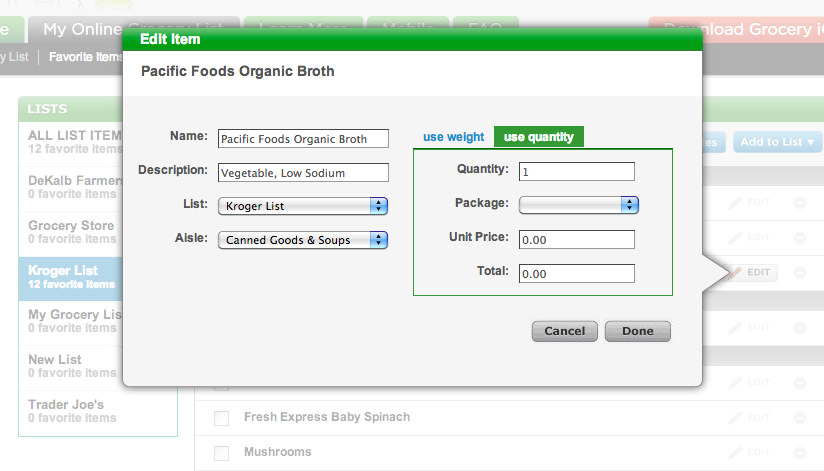 If you're the kind of person who likes to do everything through your iPhone, I would HIGHLY recommend this app to make your life just a little bit easier. I love it so much and can't imagine going back to the app I used to have.
What about you guys? Any apps that save your life on a daily basis?
-Lauren